This hike is extremely varied. We get to see
former ore pits
, 3000-year old rock-carvings, an ancient wooden church as well as the former mining village Koppartorp. A highlight of this tour is mountain Simonberg. The short but steep ascent is rewarded with a wonderful view.
Duration: 3 hours
Level: demanding (steep rocky terrain)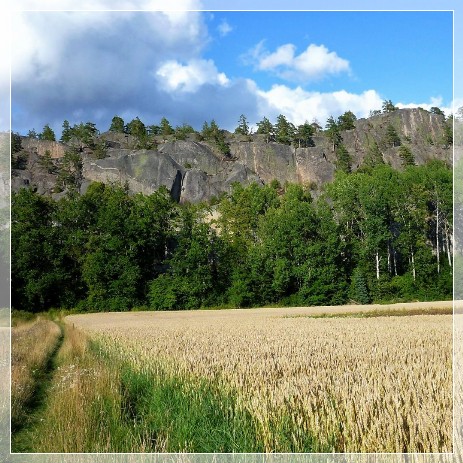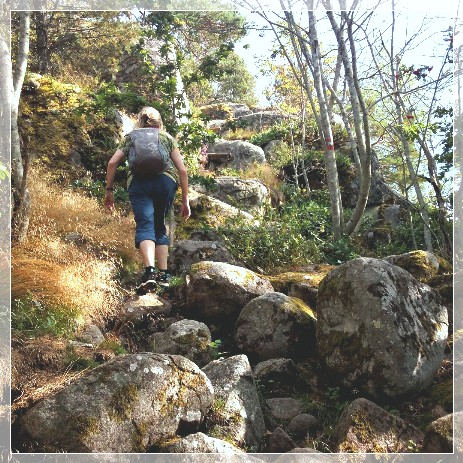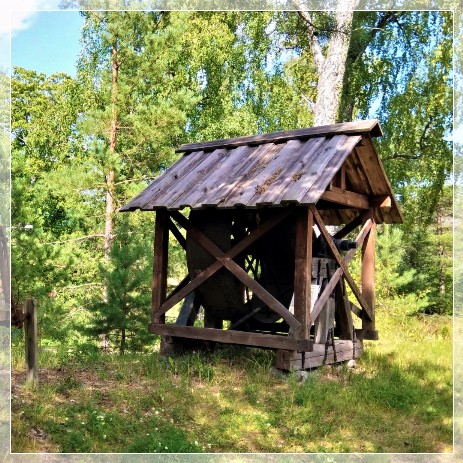 In the
former mining village of Koppartorp
, copper and cobalt ore were already extracted in the Middle Ages.
Industrial activity continued until the beginning of the 20th century.
In the beginning of this hike we get to pass numerous ore mines, most of them from the 18th and 19th centuries.
The
3000-year-old rock carvings
could easily be overlooked at first glance, but eventually reveal themselves to be depictions of ships, trees, people and even "God's footprints".
Back in the village of Koppartorp, we can see several pits and shafts, of which the biggest was created during a landslide at the beginning of the 19th century. Furthermore, we get to look at historical machinery, which is shown in an outdoor exhibition. In summer time, the local museum is open and even more tools and remains are exhivited. The ancient buildings in Koppartorp are well-preserved and create a cozy country-side ambience.
The ascent of the
mountain Simonberg
is steep, demanding and requires surefootedness. However, the top is reached quite quickly and rewards with a
magnificent view
! Who cannot or doesn't want to do the ascent, can walk along the rock face and admire the
vertical rock formations
, which are also popular among climbers.
The church of Tunaberg is Sörmland's only wooden church and is located at the place of a former chapel.

Note: This hike can be split into two parts and therefore be adapted to your needs and wishes. It is possible to create a 3 km hike in the area. You do not have to climb the mountain and you'll still get a wonderful experience in Simonberget's nature reserve. For more information please send me an email.
Clothing and shoes must be adapted to the weather.
Typical Swedish fika (coffee & pastry) optional.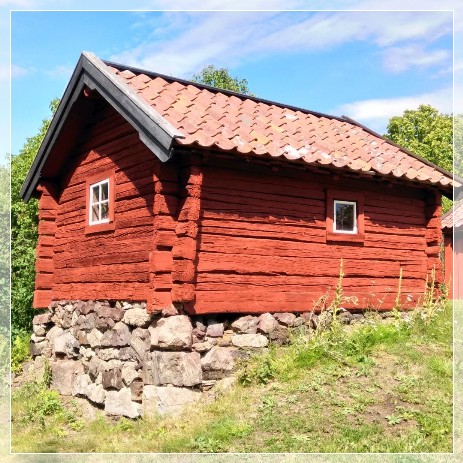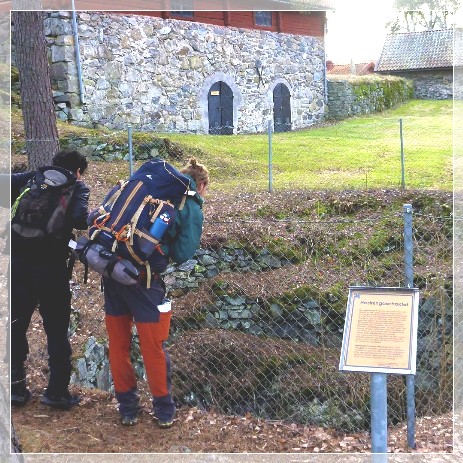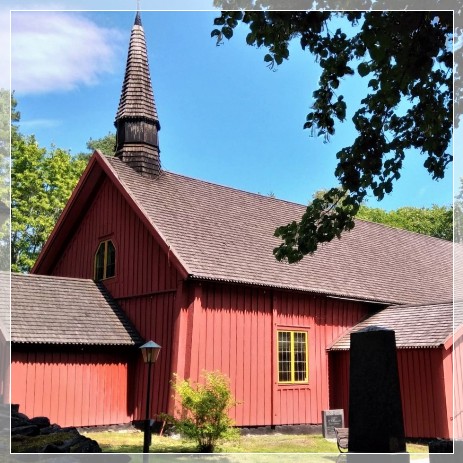 More pictures of this hike in the gallery.
For more information please contact me by phone or e-mail.

back to Hiking tours