The
Marvikarna nature reserve
offers spectacular nature with
steep cliffs and rift lakes
. The water of the lakes is especially clean and inviting for a swim on hot summer days. At the former mine
Skottvångs Gruva
we can take a Swedish 'fika' (coffee & pastry) in today's café.
Walking Distance: 9 km (+1,5
km optional)
Duration: 4-5 hours
Level: easy - moderate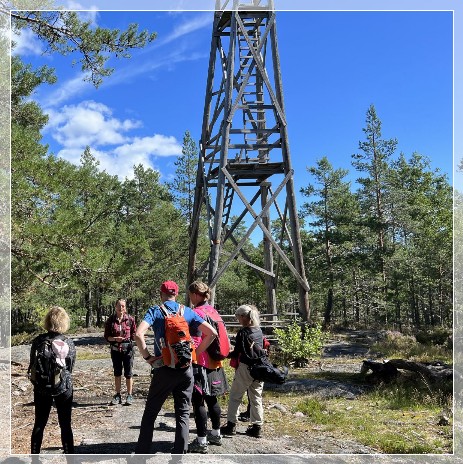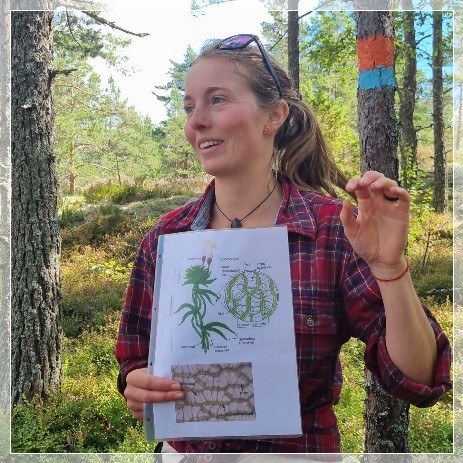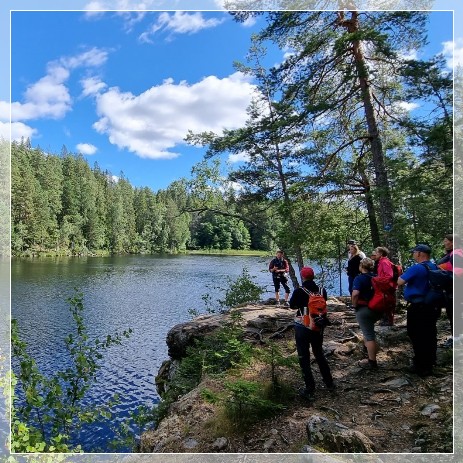 There is a lot to see and do in the Marvikarna nature reserve. Particularly exciting is the area for those interested in birds, geology, ancient remains and flora. On a guided hike you will learn about the last ice age and how you can read its traces in today's landscape. You'll also get to know about plants and animals in the nature reserve.
The steep rock formations Klövberget and Falkberget are a
bird sanctuary
as it is the breeding habitat of the
northern eagle owl
. Arctic loons and ospreys have also been observed in the reserve.
An approx. 9 km long circular hike combines varied nature with interesting historical sights. Skottvång literally gives us a deep insight into the mining history of the region. The abandoned iron ore mines are now mostly filled with water. In the summer, charcoal is made on site in the traditional way. This process is now a popular and well-visited attraction. At Skottvångs Gruva Restaurant & Café we can enjoy a typical Swedish fika.
If you wish, you can also visit the gorge at
Krampan Nature Reserve,
located less than 5 min by car from Skottvång.
A short walk of about 1,5 km takes us through the ravine and along the meandering stream, where it is cool and shady even in summer. A special highlight are the numerous ferns growing here!
Along the lakes Övre Marviken and Mellan Marviken there are several places suitable for taking a swim.
Clothing and shoes must be adapted to the weather.
Typical Swedish fika (coffee & pastry) optional.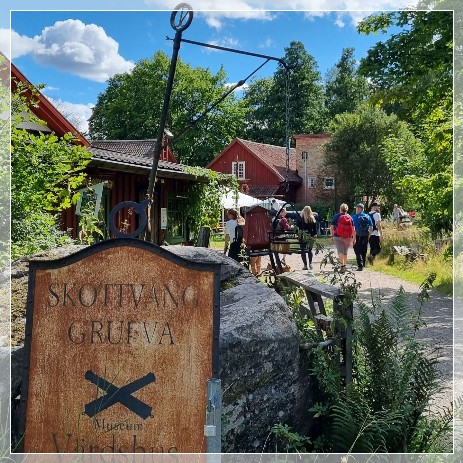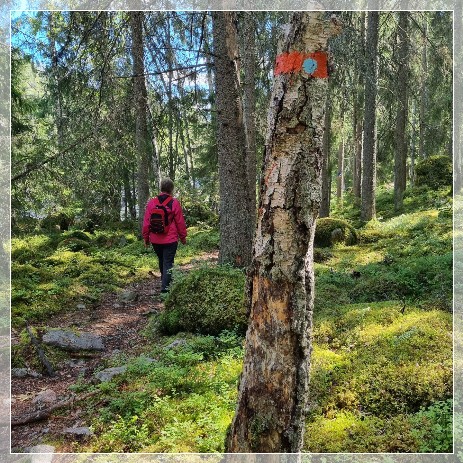 More pictures of this hike in the gallery.
For more information please contact me by phone or e-mail.

back to Hiking tours